Progressive Dental Care With A Personal Touch
Drs. Morris and Kapala are dedicated to partnering with their patients to create smiles that are not only beautiful and natural in appearance, but long lasting and comfortable as well. Our purpose is to help our patients keep all their teeth the rest of their lives whenever possible. Every procedure performed at Merrimack Smiles is accomplished to the very best of our ability, and our abilities will never cease to grow and to improve through our constant pursuit for excellence.
We know that many people may feel anxious about coming to the dentist, it is our goal to make your visit with us as pain and anxiety free as possible. Our thorough approach creates the time to learn about you and your unique need. It allows our doctors to fully discuss with you the options for care and, together, make the best possible decisions that will meet your health and smile goals. Our team is committed to providing our patients with optimal functional, cosmetic and preventive care giving you the smile you deserve.
To provide comprehensive and compassionate care with a focus on education and achievement of optimal oral and total body health for all. We strive to develop long-term relationships with our patients creating a partnership working towards the goal of keeping you healthy and smiling confidently for a lifetime.
We aspire to provide exceptional proactive preventative dental care and create a better every-day life for our patients by keeping each free of dental pain and unexpected worry.
Health above all else.
Communicate often and frequently.
Connecting with transparency, dignity and respect.
Strive to provide an exceptional experience.
Integrity-to do what is right always.
Accountability-to our team and our patients, always.
Embrace and drive change-never stop learning, doing, growing.
Work together, succeed together, have fun together.
Make it fun and enjoyable-change the perspective on dental visits.
Build a positive team and friendly spirit.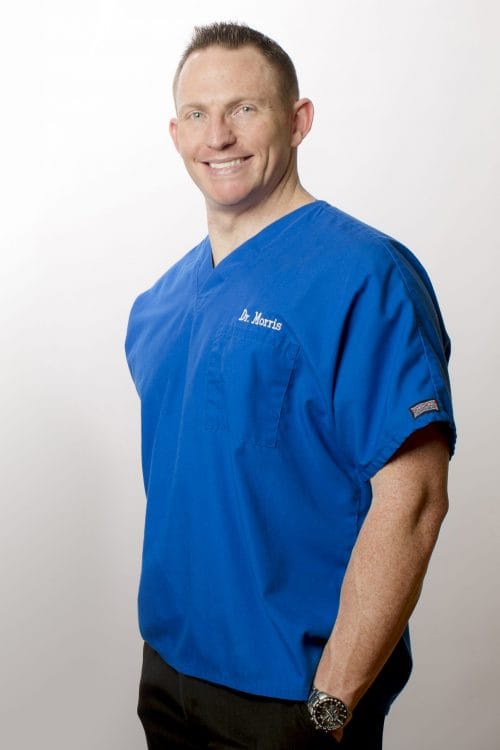 Mark S. Morris, D.D.S.
Dr. Mark S. Morris grew up in the small town of Rangely Colorado with his loving family of six. As the oldest of four children, Dr. Morris was the first to leave for college attending Adams State College in Alamosa, Colorado. There he balanced academics and athletics, earning his B.S. degree in Cellular and Molecular Biology while playing intercollegiate football and club rugby. His interest in the anatomy and physiology of the human body as well as his affinity for problem solving and fixing things, is what initially led him to the field of dentistry.
After attaining his undergraduate degree, Dr. Morris went on, to work with children, in a pediatric dental practice. In 2010 Dr. Morris graduated  from the University of Colorado Denver, School of Dental Medicine. Dr. Morris completed a General Practice Residency in Hospital Dentistry at the University of Colorado in 2011. The residency provided advanced education and training in comprehensive dentistry including extractions, root canals, pediatrics, prosthodontics, emergencies and implant dentistry. Throughout his dental career, Dr. Morris has committed himself to becoming an exemplary dentist, providing his patients with quality dentistry in a comfortable environment.
Dr. Morris, his wife Maggie and their children truly appreciate living in Merrimack and being part of such a wonderful community. Out of the office Dr. Morris and his family enjoy spending time together as a family, going on day trip adventures, weekends on Cape Cod, or simply playing in the yard.
Being a "family dentist" is truly a joy for Dr. Morris, he loves being able to care for patients of all ages. He feels fortunate that he is able to help his patients while also getting to know them for years to come.
Dr. Julia Kapala, D.M.D.
Dr. Julia Kapala started her dental journey as an oral surgery assistant in high school. Her early mentors engrained in her the importance of easing dental anxiety and making patients feel comfortable at every stage of their dental treatment.
She earned her bachelor's degree in Microbiology and Immunology from UMass Amherst. She then attended Boston University's Goldman School of Dental Medicine to complete her dental training.
Throughout dental school, Dr. Kapala sought additional experience in treating the unique dental needs of both geriatric and special needs patients. She spent the early years of her career practicing at a community health center in the North Country of New Hampshire, providing care in an area where dentists are in short supply. Dr. Kapala prides herself in treating every patient as if they were a member of her own family.
Outside the office, Dr. Kapala enjoys baking, crafting and watching true crime documentaries. She loves taking long drives to explore all the sights that beautiful New England has to offer. She lives in Londonderry with her husband Ray, their son, Henry, and their four-legged daughter Penny.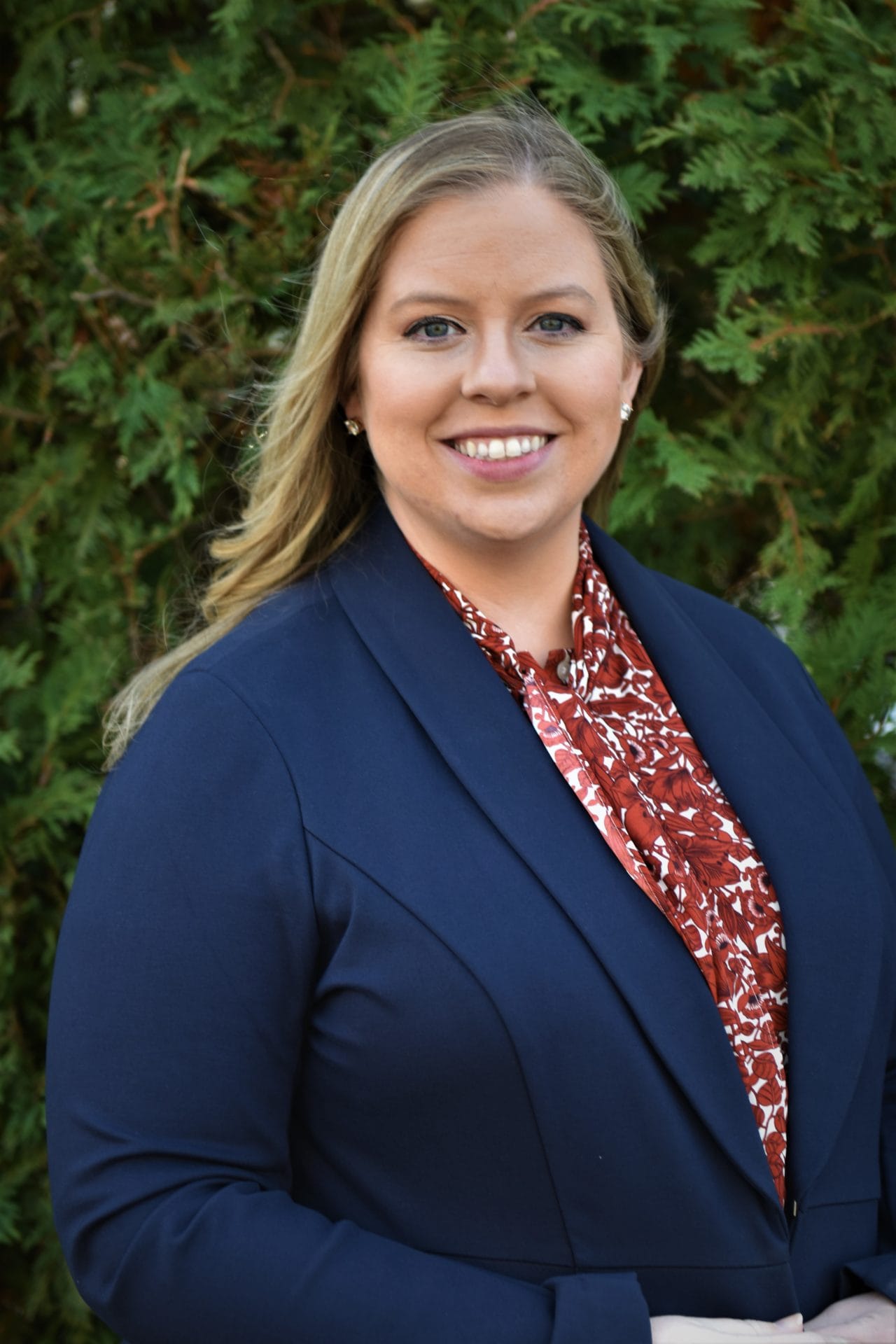 The Hearts & Souls of Merrimack Smiles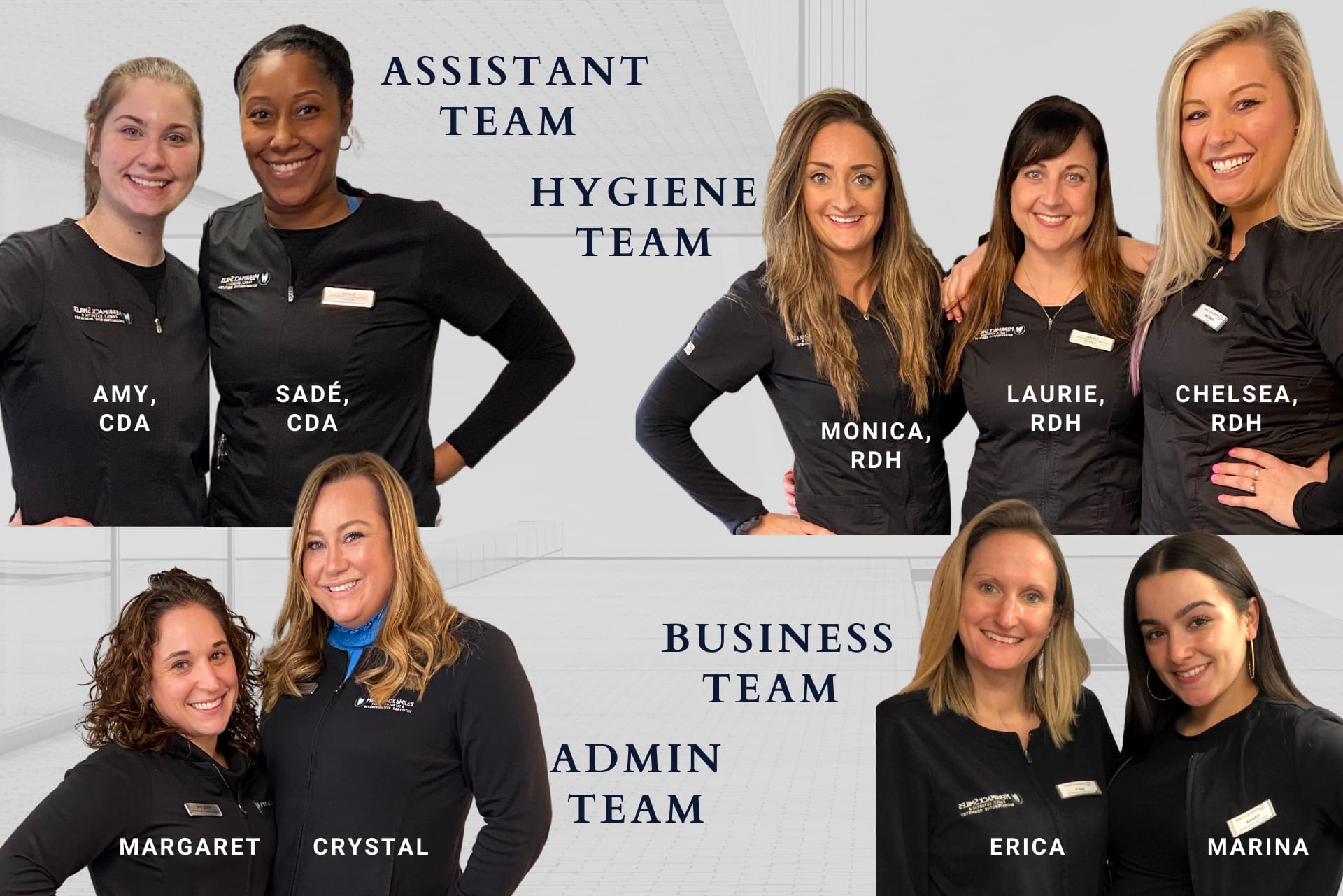 Challenges– Our motto is "if you're not growing your dying" and we encourage each other try new things create goals and help each other where we can in achieving them. Each of us have different strengths, interests, and knowledge that we love to share. We are constantly asking each other how we can be better versions of ourselves and set up challenges to help us learn new things.
That stated, we are all very competitive and enjoy mixing our days up with a bit of nonsense. Some of us will tell you they are not competitive, but don't believe them, they want you to think that so they can trick you and win. Our past challenges include, who can eat a fruit-by-the-foot the fastest without using your arms, don't say "just" when speaking; there was no winners for this one only a "not the worst loser", who has the best dance moves, and best scarer (ask us about the winners. All challenge suggestions are welcomed and encouraged). All our challenges contribute to our personal growth goals, how else would we know that we have what it takes to eat without our arms?
Our Sweeping Declaration– We will never find a temperature compromise between the business (always cold) and the clinical teams (always warm), it does not exist. The business team will continue each year to think creatively about how to be warmer. So far, the best ideas have been thermals and hothand warmers. No need to feel sorry for us, this dilemma and its solutions have been a source of comedy and calamity around the office, and no one has lost any toes (yet).
Our Favorite Things
Creatures Great and Small- We love all animals a lot! Dogs, cats, bears, no creature is left out. Except for bugs, worms, spiders, and pretty much anything with more than four legs, or that is slimy or that can sting you. To summarize, we love furry cute animals that are found following Disney princesses around.
Food– The most excited you will see us is when we have Mexican food for lunch or the seasonal Thanksgiving sandwich from Tuckers. If you haven't tasted the thanksgiving sandwich, it is most likely our fault because we eat almost all their limited supply, and we are sorry, but only a little sorry, because those sandwiches are delicious.
For a sweet treat we cannot resist fruit, the covered in chocolate variety. We also love cookies and any small sized treat, because they are just so cute, we can't stand it, and we must eat them; after commenting about how cute each one is, of course.
Hobbies– Our favorite past-time is scaring each other and seeing who gets the best scare and loudest scream. We think of it as a team building activity, it has provided hours of fun, and tons of laughs. It will never get old.
We also enjoy more standard hobbies such as, kayaking/canoeing, hitting the gym (ask us how many pull-ups we can do), crossword puzzles, word games, trivia, walking/hiking, camping (ask us where our favorite spots are) and continual home projects (tips, tricks, and advice welcome). One of us is writing a novel; we love when we get new pages to read. One of us is in a competition with ourselves seeing how long it will take to put their Christmas tree away, so far, the record is June. Every single one of us are maxing out our moments with friends, family and loved ones, we have learned that time is not guaranteed and to not let to much of it pass without a visit.
Jokes– The loudest sound heard around the office is laughter. We all think we are hilarious. We love to tease each other whenever the opportunity presents. The person we tease most is Dr. Morris, being one of the only males in the office he sets himself up as an easy target and is a good sport about it. No need to feel sad for him though because he gives it right back and gets some good ones in himself (don't tell him though, we don't want him to know we think he is funny). The longest running joke is the one about Dr. Morris' New Balances (ask us about it, we would love to let you in on it).
Our doctors are proud members of:




Our Doctors utilize state-of-the-art tools to assist them in maintaining your healthy mouth and beautiful smile.
This machine takes an image which allows the doctor to view your entire head and how your joints, bones, and underlying structures work together to ensure that everything is functioning as it should be.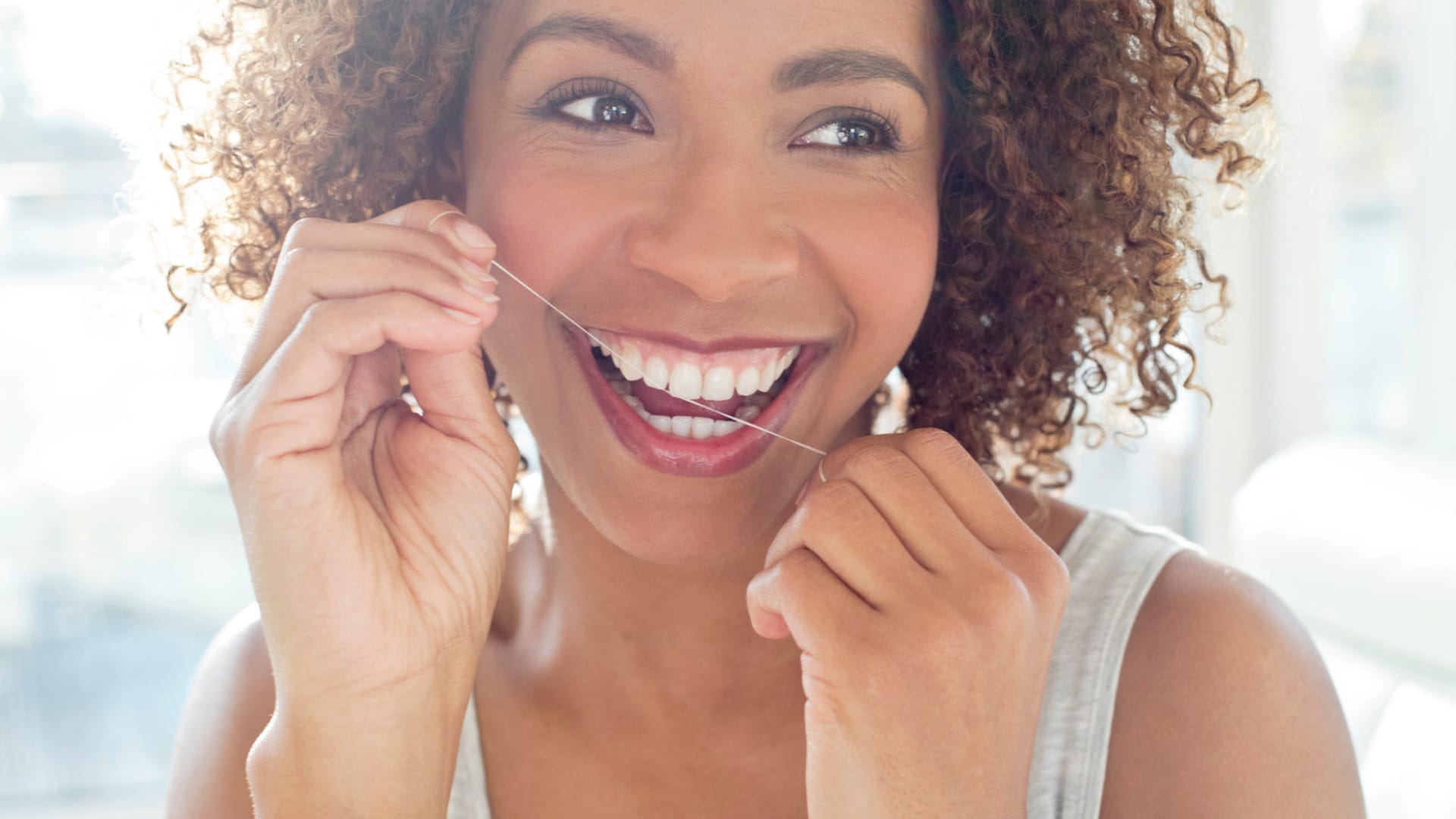 This small hi-definition camera is able to capture pictures of every corner in your mouth, where it may be difficult to see with eyes alone and enable the doctor to more accurately determine the health of your mouth.
Long gone are the days of goopy impression material used to make a mold of your mouth. Now we can do all of that using a digital scanner that provides an extremely accurate 3D image of your mouth. The digital scanner allows us to complete many restorations, such as inlays, onlays, crowns and veneers in a single visit. Your mouth is scanned with our radiation free device and the image is transferred to a software which allows our doctors to customize the restoration to fit your mouth with exact precision.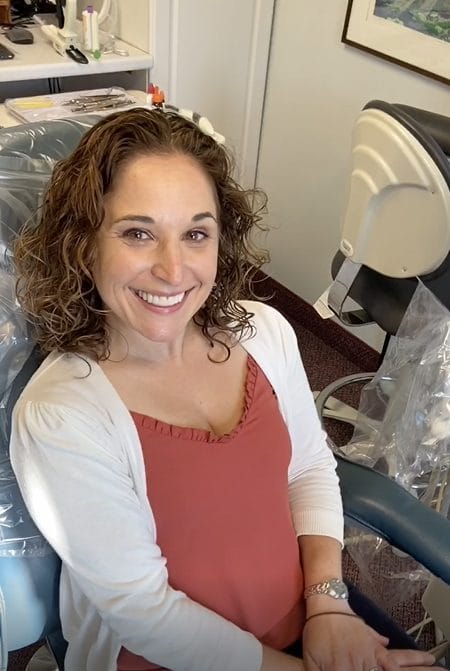 This technology enables our office to restore compromised teeth in a single visit. No more goopy impressions or returning for a second appointment. Your mouth is scanned with a radiation free device and the image is transferred to a software which allows our doctors to customize the restoration to fit, look and function like your natural teeth.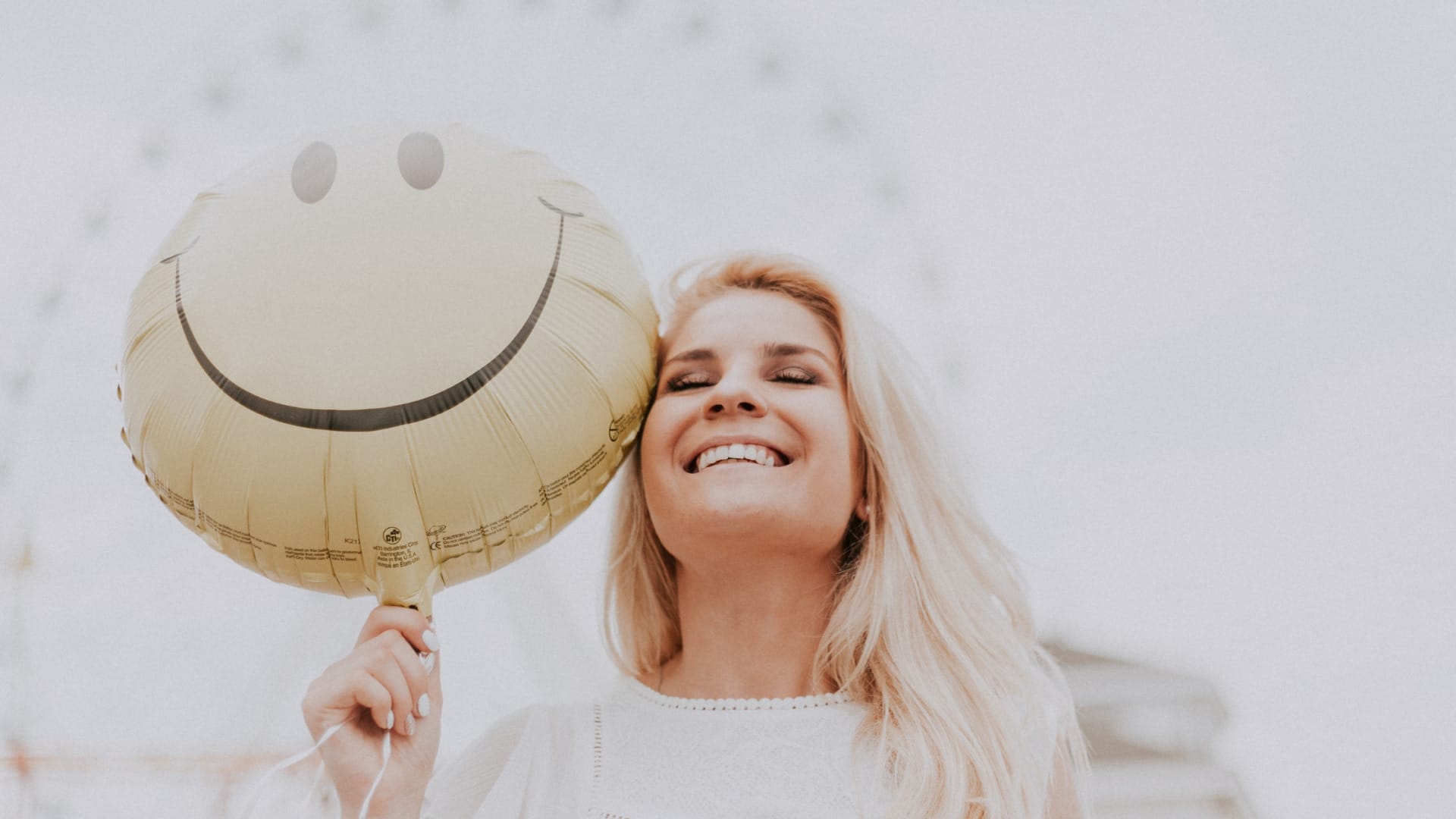 The material used to create your restoration is a tooth-colored and metal free ceramic that our doctors can stain and glaze so that it beautifully matches your natural teeth.
Diagnostic images are invaluable to your care, they are the only way the doctor is able to know what is happening in the areas of your mouth that can not be seen with eyes alone- specifically in- between your teeth and below your gums. To see is to know, to not see is to guess, and we won't guess with your health.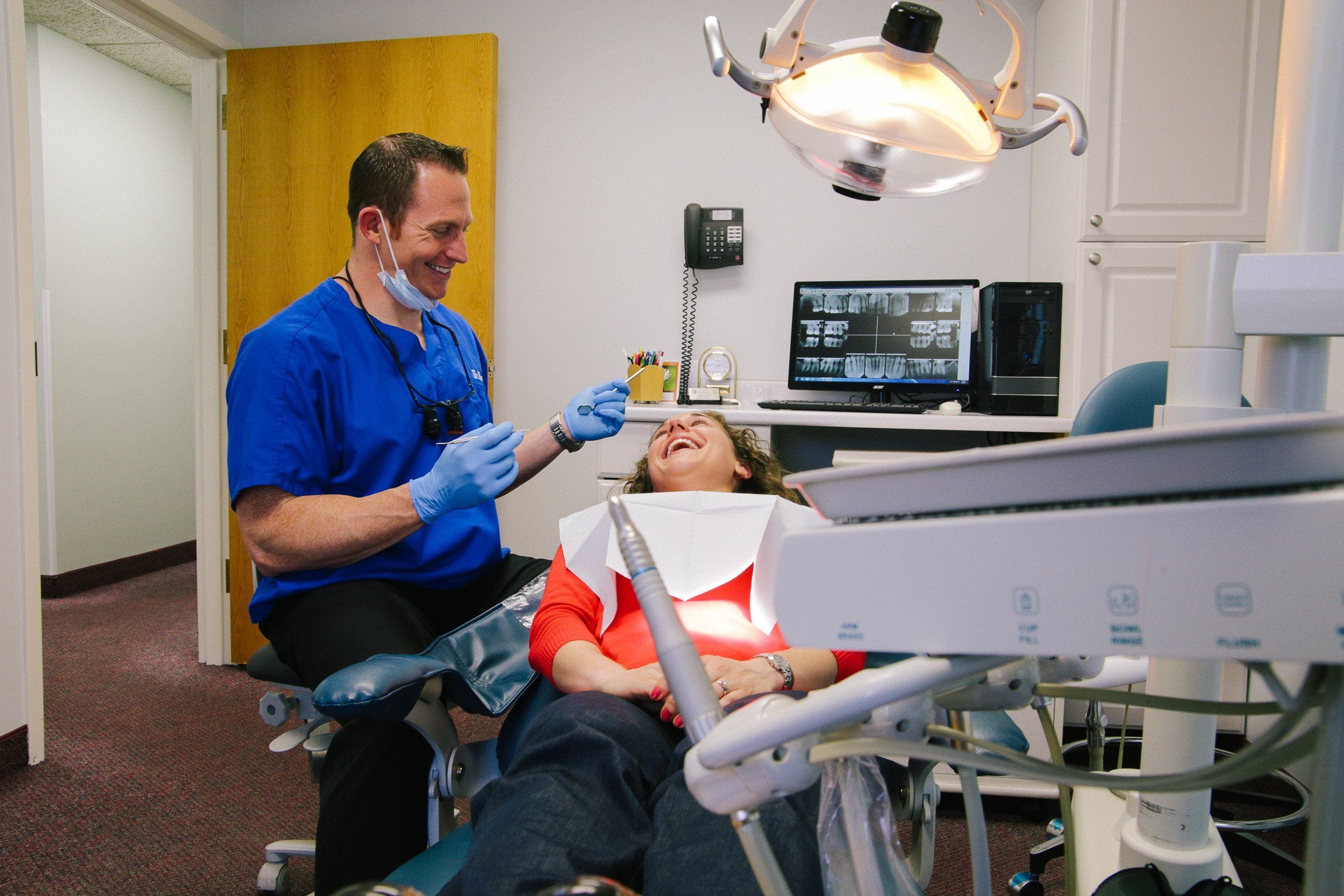 Electronic Medical Records
Digital records enable our doctors to effectively and accurately communicate with both you and the team of medical professionals you rely on for care. By using a digital platform we are able to quickly send and receive critical information relating to your unique needs.
We strive to develop long-term relationships with our patients creating a partnership working towards the goal of keeping you healthy and smiling confidently for a lifetime. Mutual understanding is the basis for good relationships, it is important to clearly define our office commitments with regards to appointments.
New and Potential Patients
We know that many people may feel anxious about coming to the dentist, so it is our goal to make your visit with us is as comfortable and anxiety-free as possible. Our thorough approach creates the time to learn about you and your unique needs. The longer appointment allows time for opportunity and time our doctors to fully discuss with you the options for care and, provide you the opportunity to make the best possible decisions that will meet your overall health and smile goals.
New patient appointments are typically 1.5 to 2 hours long. Our long appointment is the time devoted to establishing the relationship, finding out your needs and wants, as well as capturing the comprehensive diagnostics to develop a plan, that is specific to your unique needs and overall health goals.
We ask that new patients arrive 15 minutes before their appointment, which allows our business team to gather all required information needed before your appointment.
Broken Appointments
We do not over-book our schedule. This means your appointment time is reserved especially for you. If you do not come to your appointment, not only is your care delayed but no one else can be treated during that time. When appointments are not kept, dental costs increase for everyone. Additionally, emergency, and other patients requiring important treatment that could have been helped, must needlessly wait longer to receive the car that they deserve.
If you absolutely must reschedule, please give at least 2 business days' notice (Monday – Thursday 7:30 AM -4:30 PM, please note for Monday appointments we need to her from you the prior Wednesday by 4:30 PM) to avoid possible broken appointment fees and/or limitations and delays for future appointments. The fee is dependent on how much time was reserved for you and your needed treatment.
We may ask you to reserve your appointment with a deposit toward your treatment, especially for longer appointments. This allows us to exclusively reserve your appointment time as well as help patients spread out the expense of treatment over several visits if necessary. This deposit is fully refundable if the cancellation policy of 2 business days is maintained. If you fail to attend your appointment or give 2 business days' notice that you need to reschedule, the broken appointment fee will be assessed and some or all the deposit will be lost, and you will need to make another deposit to make another appointment for that amount of time.
If you would not like to place a deposit to reserve your appointment, we may be able to place you on a Priority List, as described below.
We realize there is always a good reason for not keeping a scheduled appointment. It is not our intent to "punish" anyone for failing to come for treatment. We have found, however, that it is best to be open and honest about what is expected, so that we may provide the highest quality, timely dental treatment at the most reasonable cost possible. Some practices charge hidden fees or higher prices to cover lost time due to broken appointments, and some schedule more patients than can be treated properly in a day.
Missed/ broken appointments results in rescheduling patients, incomplete treatment, and/or excessive patient wait time. We do not resort to any of these tactics to cover our costs for broken appointment times. In return, we ask our patients to honor their commitment to an appointment scheduled.
If there have been more than 3 broken appointments, you may be added to the priority list to reserve all future appointments, or we may have to end our provider-patient relationship.
Multiple Appointments for Family Members
Occasionally, patients request appointments to have several family members seen on the same day in concurrent or successive time slots. It is our pleasure to honor this request when possible. Please be aware, however, that for each family member that is unable to keep his or her appointment (without advance notification as noted under the Broken Appointment heading above), charges will be assessed after the first occurrence. If broken reservations continue in a family, we reserve the right to schedule family members separately.
Making Appointments for Others
Occasionally, you may wish to make an appointment for a spouse, older child, elderly relative, etc. We prefer that patients make their appointments to prevent any miscommunication regarding the date, time, or treatment to be provided. We will accept these appointments, but they are subject to all the other rules and expectations of appointments made personally. Please be sure that the patient(s) for whom you are making the appointment(s) understand they must keep the commitment you are making for them.
Emergencies
If you have what you believe to be a dental emergency, please contact us as soon as possible, preferably by telephone, so that we may properly reserve the time needed for our doctors to address your area(s) of concern.
Reservation Reminders
Your appointment is confirmed when you make the reservation with your provider and will be held specifically for you. Be sure to mark your calendar(s) so you can make the appropriate arrangements to ensure you can arrive on time for your confirmed appointment.
We have implemented an automated text/email service that will also remind you of upcoming appointments. When you receive these reminders, simply follow the instructions, and reply with "C". Please keep in mind that if you do not reply "C", or reply with another message, the automated system may send you another reminder to ensure that you remember your reserved appointment.
We know you are busy, and our patients keep their commitments, therefore we do not disturb you with multiple reminder calls. If we do not receive a reply through the automated text/email service, we will attempt to contact you once, two business days before your appointment, at a telephone number you designate. Please be sure to give us a number where you can be reached or that has an answering machine or voicemail so that we may leave a message if you are unable to answer. If the line is busy or otherwise unavailable, the business team will not repetitively attempt to contact you. For this reason, do not rely on a reminder call from our business team, we do this as a courtesy to you as a reminder not a confirmation. Remember your appointment is confirmed when you make it.
Priority List
Some patients, due to the nature of their job, health, etc., do not know until the last minute if they will be able to keep their reservation. If you are in this category, we maintain a list of patients that can come on short notice when time becomes available. Please advise the business team if you would like to be on this list. If you are contacted when a short notice appointment is available, you may accept or decline the appointment. If you decline, we will try again at a later date. We do not often have significant availability so if we do proceed in this manner, it is important to try to get in as soon as possible so your dental problem does not worsen and require more extensive and expensive dental treatment.
Specialist Referrals
Most dental procedures can be successfully treated at our office. However, we reserve the right to refer you to a dental specialist for treatment if it is our option that a specialist is required. We refer only to specialists that we believe will render excellent patient care.
Whether or not a specialist is in a certain dental insurance network, or whether or not treatment costs will be higher, are not factors in deciding if a referral is necessary. Referrals are based solely on your dental needs and particular case. We cannot determine whether or not there is a specialist that participates in your dental plan or what your costs may be at another practice.
Guests in Treatment Areas
While you are always welcome to accompany your child during their dental visit, please be aware that many items in the operatories are sterile, fragile, and/or potentially dangerous. You should not touch or allow anyone else to tamper with anything in the treatment rooms to prevent cross-contamination, damage, or personal injury. Because the size of our treatment areas is not expansive, only one guest or relative will be allowed in the treatment areas in addition to the patient.
If a patient is accompanied by a parent or friend, we ask that the patient be allowed to interact with the providers directly. While comments directed to the patients by guests are usually intended to be helpful, they can be a source of confusion and fear in the dental setting, especially for young patients. Comments or questions directed to pediatric patients are designed to distract and calm, not necessarily to elicit important information. If you accompany a patient into the treatment area, please respond only to questions specifically directed to you. It is not generally helpful for siblings to be guests during treatment.
During sedation and/or surgical appointments, due to the increased amount of equipment and staff required, our operatories are too small to accommodate guests. For those appointments, we require guests to wait in the waiting room. This allows for a safer treatment environment for the patient that is sedated and being treated.
THANK YOU
We appreciate your understanding of these important matters. If you have any questions, comments, or concerns regarding what you have read, please contact us as soon as possible so that your concerns may be heard and discussed.
Our Testimonials
Learn what our patients say about us
"Dr Morris always comes in to greet me me with how are you doing, or asking questions about Camping or the Navy. All the Hygienists are professional and talk to you about your life, this makes for a comfortable environment."

Carl B.
"Dr. Morris is not just a dentist. He cares about his patience & want then to be happy when they leave the office...each time. He never hesitated to answer any question or explain anything to me so I could calm my nerves."

Maria G.
"Friendly environment, educational experience, and they are very thorough! They'll help you to have optimal oral health! I'm very happy I made the switch to Merrimack Smiles."

Meg B.
"Great experience, everyone in the office is friendly, respectful and knows how to make you comfortable. They are knowledgeable and will answer any question you might have. I recommend this office wholeheartedly."

Brenda D.
Community Involvement
The Merrimack Smiles team not only works in Merrimack and its surrounding communities we live here too. We are committed to improving and supporting the health and wellness of not only our patient family but of our local communities as well. We have had the opportunity to support many local organizations that are important to our team members, patients and our communities, and hope to continue our support for many years to come.
We love meeting and speaking with our community members and patients, and take every opportunity we can to do so. You can find us at local health fairs, school classrooms, and local groups providing trusted and expert knowledge about your oral health and care. Like and follow us on facebook (please link to it) so you can join us at our next event.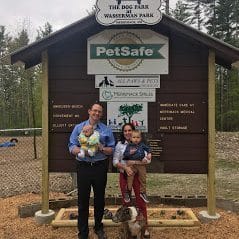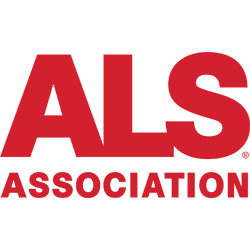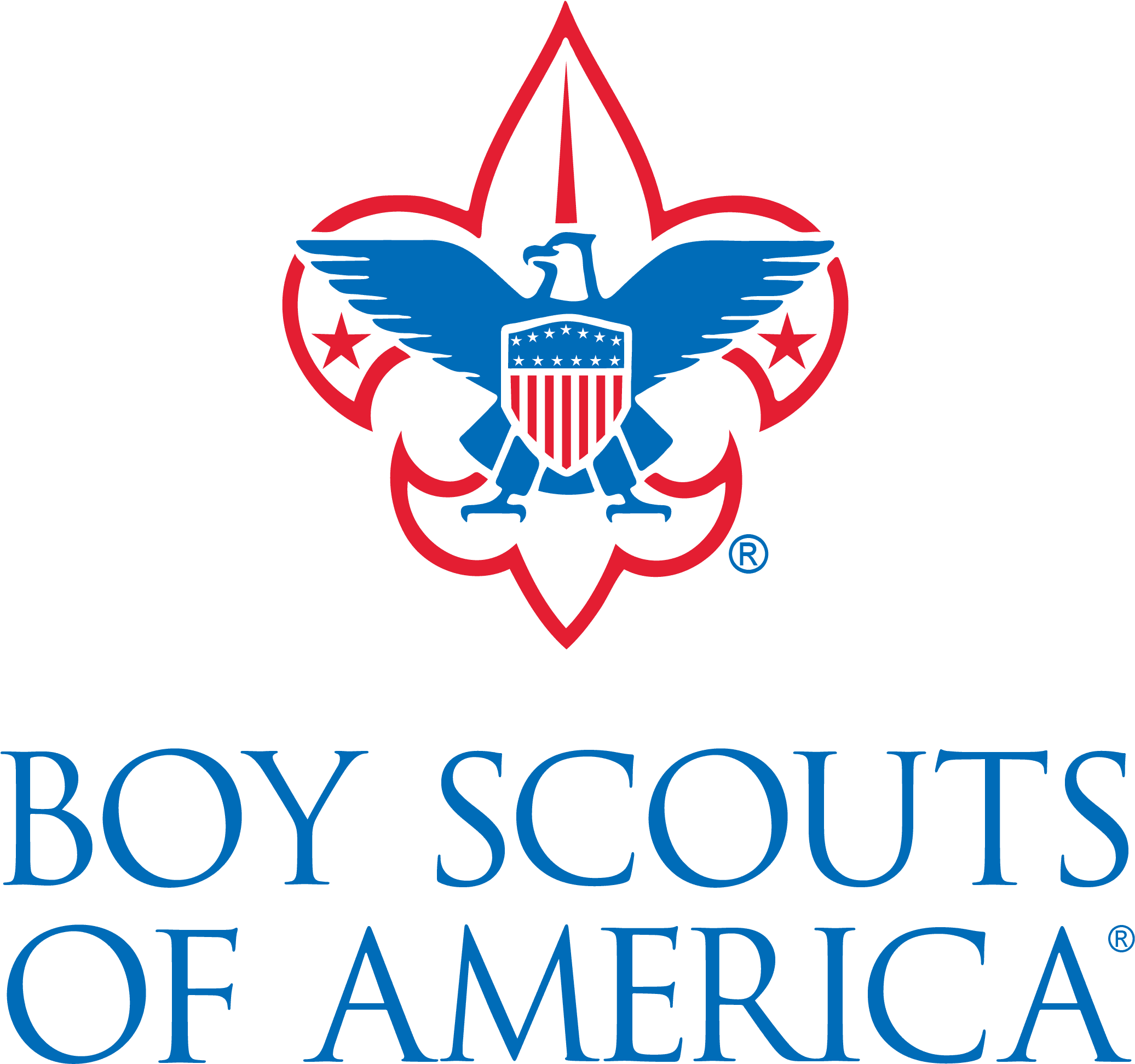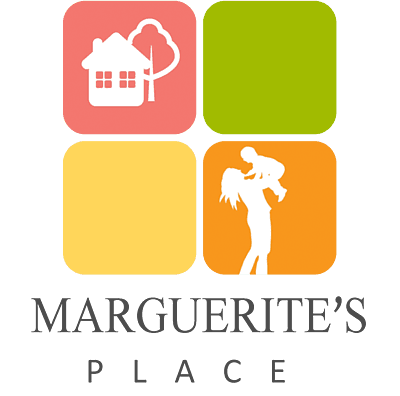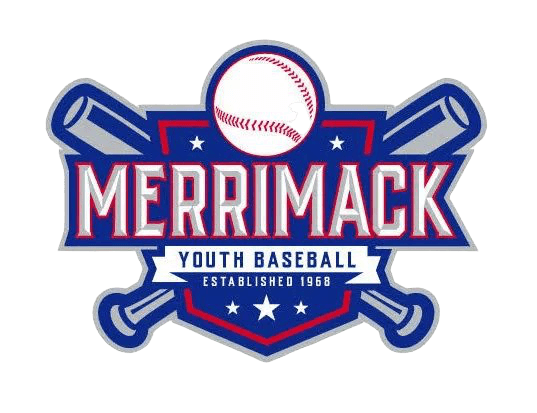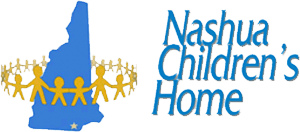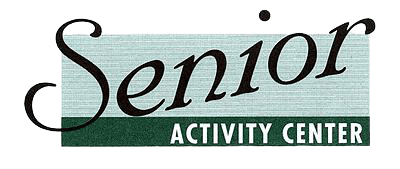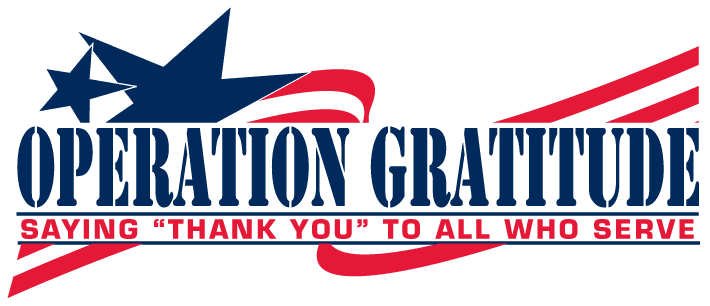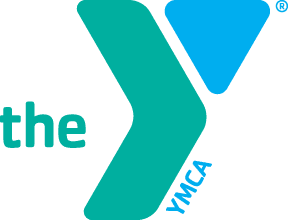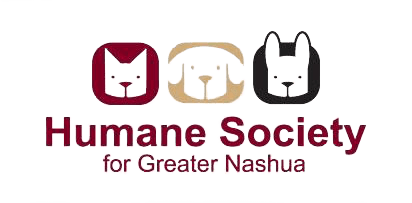 The McKenzie Lowe Foundation

We believe strongly in giving back, supporting and strengthen the community that we live, work and love. While we are not always able to be a supporting member of everything we certainty are unable support what we don't know. If you have an event or organization that you believe would benefit from our practice's involvement please let us know why, by sending an email to Contact@merrimacksmiles.com.